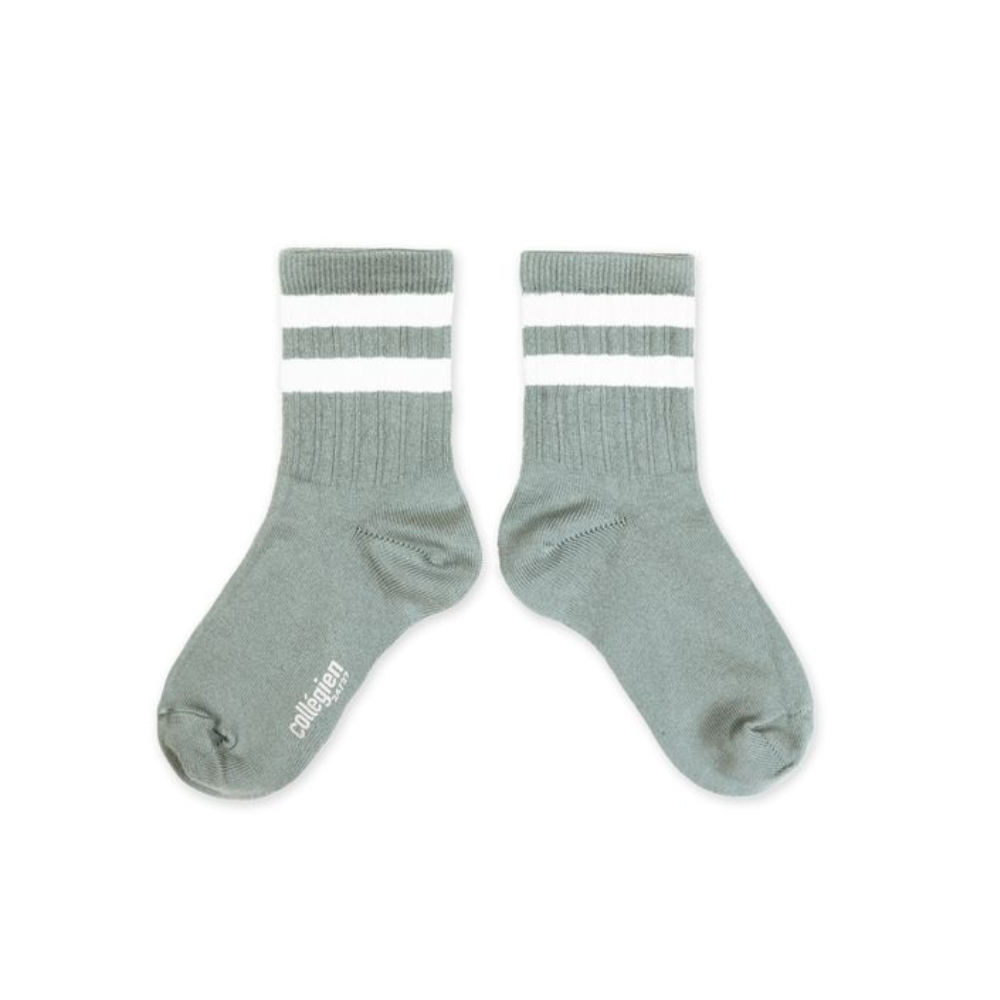 Collegien Nico Ribbed Varsity Crew Socks, Aigue Marine
Tinyapple | Collégien | Nico Ribbed Varsity Crew Socks, Aigue Marine for kids
Putting on Collegien socks just makes you feel good. We love them for ourselves, and for our children. These sporty ribbed socks are perfect for play. 
Sustainably made from super soft long-staple Egyptian cotton, blended with a bit of man-made fibres for stretch-fit. All yarns have received the Oeko-Tex Standard 100 certification. The garment-dyeing process confers extra softness and durability to Collegien items, and complies with REACH standards for the protection of human health and the environment.
Composition: Cotton 84% - Polyamide 14% - Elastane Lycra® 2%.  Made in France.
Color: Aigue Marine

Nico - Sporty striped ribbed socks
A sock with a sporty look of incomparable softness, whose perfect fit will appeal to the most demanding of consumers, thanks to its soft ribbed edge. The heel is reinforced, and the seam is on top of the foot for maximum comfort.

Collegien Nico Ribbed Varsity Crew Socks, Aigue Marine