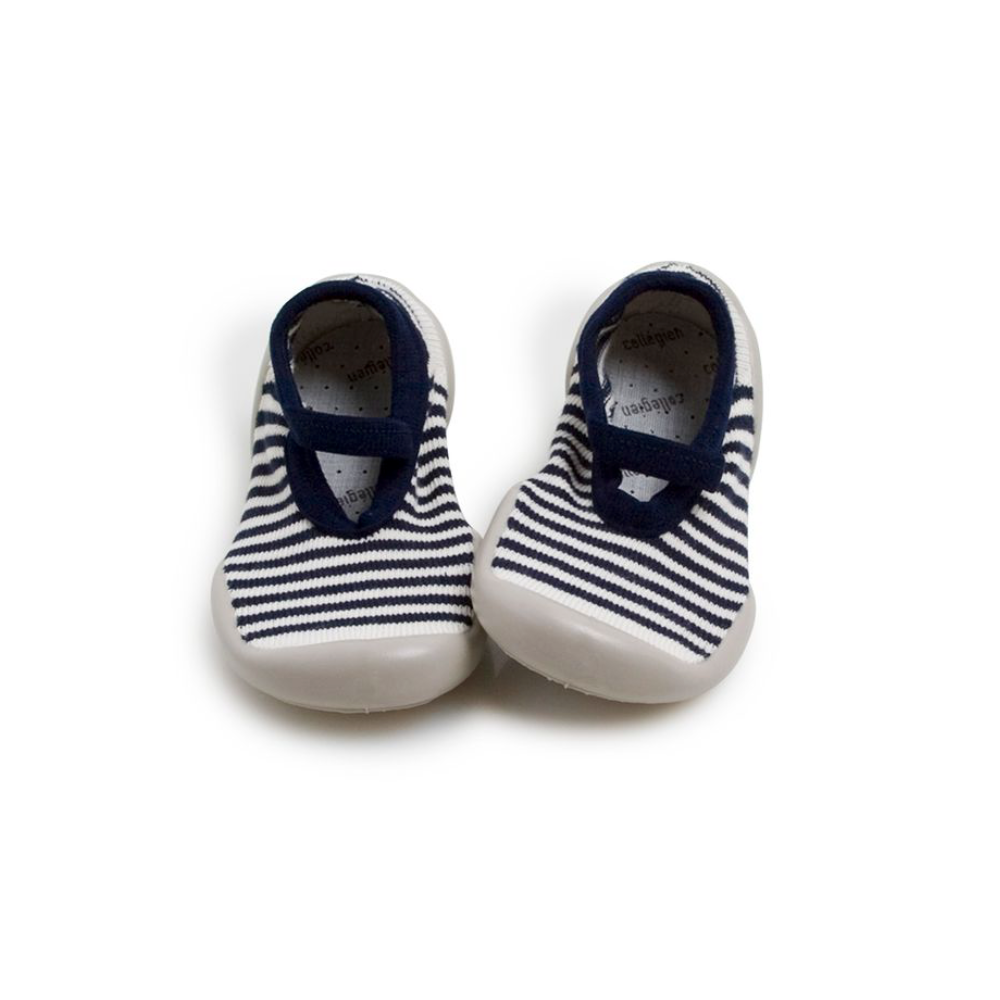 Collegien Marine Ballet-flats with strap
Tinyapple | Collégien | Marine Ballet-flats with strap

Marinière ballet flats with straps .
Ballerinas are flexible and comfortable, and adapt to your desires! Delicately knitted, we place each elastic band carefully so that it fits perfectly to the feet. Our ballerinas are designed to be worn indoors but also easily outdoors, on all occasions, in the garden, at the beach, during your sports, yoga or aquatic activities... Easily transportable, the ballerinas will be your allies to travel!

Composition: 65% Cotton - 20% - 13% Polyamide - 2% Elastane Lycra®
Made in Italy 
Collegien Marine Ballet-flats with strap