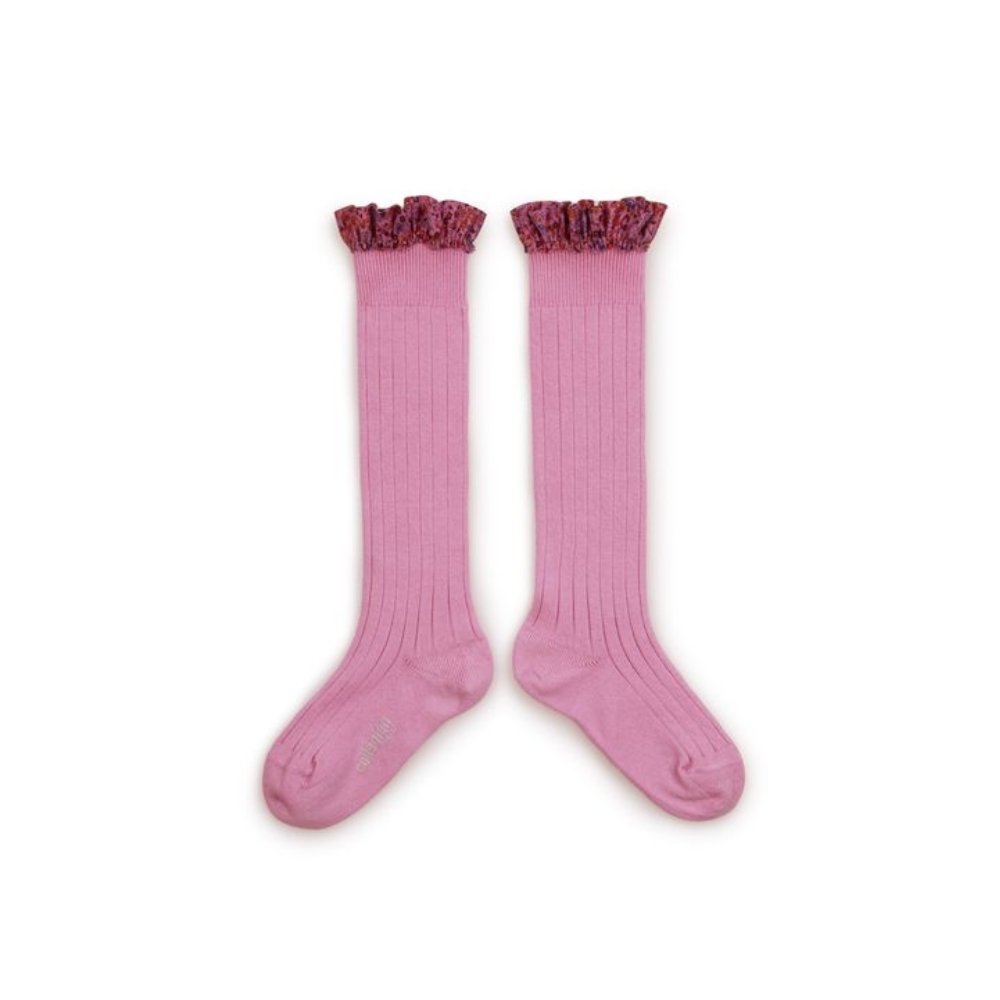 Collegien Elisabeth Liberty Ruffle Ribbed Knee-high Socks, Rose Bonbon
Tinyapple | Collégien | Elisabeth Liberty Ruffle Ribbed Knee-high Socks, Rose Bonbon for girls
Elizabeth Liberty ruffle trim ribbed knee-high socks by Collégien. Egyptian cotton knee socks with super soft ribbing for a perfect fit. The heel is reinforced, and the seam is on top of the foot for maximum comfort. These special socks have a Liberty floral ruffle trim at the top.
Collégien socks and tights combine comfort, color with exceptional durability, so much so that they can be passed down to another child once the child has grown out of them. They are sustainably made from super soft long-staple Egyptian cotton blended with man-made fibres for best stretch and fit. Only the best GIZA 45 LS Egyptian cotton is selected for its exceptional qualities - it is one of the rarest and most luxurious types of cotton available. Collégien socks and tights are garment-dyed, a process that gives extra softness and durability and complies with REACH standards for the protection of human health and the environment. All yarns used have received the Oeko-Tex Standard 100 certification.
Color - Rose Bonbon
84% Egyptian Cotton 14% Polyamide 2% Elastane Lycra®.
Made in France.
Collegien Elisabeth Liberty Ruffle Ribbed Knee-high Socks, Rose Bonbon